2004 ......

Redhanded
"Chaz" owned by Michael Savage.
Now he is ready to start showing and Renick has taken over the ride ......
Champion their first time out in the Green Ponies ... He will be one to watch for.

Renick with Chaz and her friend Julie Fischer on Louie, at Venice where both girls were Champion in their respective divisions. Great time at the show and at the beach in the afternoon!

Green Pony Reserve Champion their second time out ......

Michael and Mark getting Chaz ready at Pony Finals .....
10th in the model ....out of 78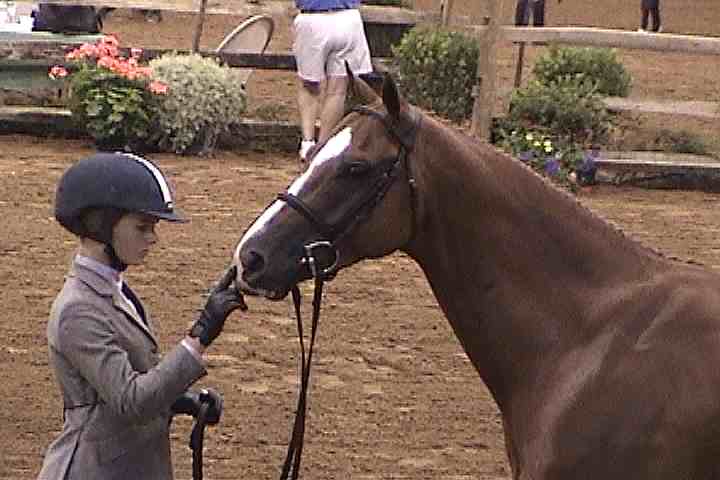 Photo Credit: Flashpoint Photography

The 2004 National Horse Show ........ Large Pony Hunter


What an amazing jumper he is ....... and he is only 5 years old ...... he will have a great future as a show pony and Renick has done a super job as an 11 year old starting his career!
With great sadness we had to put Chaz down in April 2006 due to an infection that would not heal.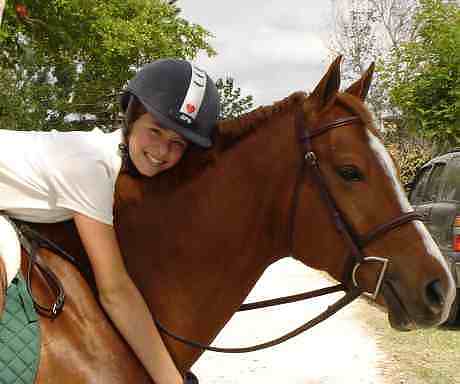 We will miss you ....