Smallwood's Superlative, aka Kelly is Renick's new project.
She was a successful Children's Pony but has been out of a program for a while. Having lost her shape and in need of work, she has come to Winter Heaven Farm. .......
She will be ready soon for a little person of her own!

CONGRATULATIONS TO MADISON ON LEASING
KELLY. She will be available 1/1/06

Video of Kelly with Renick
To See: CLICK HERE

Syd came and spent a day with us and
had a great time with Kelly both at the farm
and during schooling at the show.

Making a wish come true for a little boy named Malcolm!
He always wanted to ride a pony and Renick and Kelly were happy to oblige.
Shelby has been riding Kelly with Renick on the trails while she has stayed with us this week ..... fun video in the ring ... CLICK HERE to View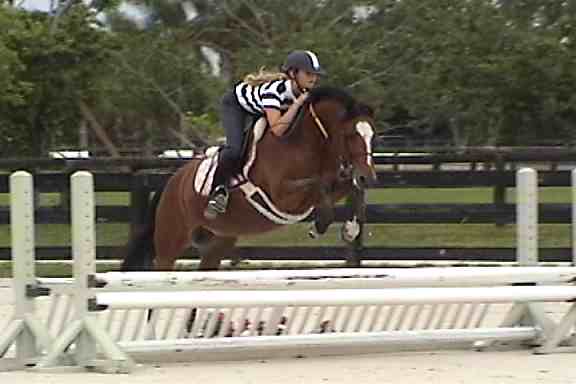 CONGRATULATIONS to Madison on your early successes with Kelly ...