"Footloose"
Spunky .... how fun to have him with us this winter. It is certainly the last WEF that Renick will fit on a pony ... what a fun one to end with. He is available for purchase.

Congratulations to Sydney from CT on her purchase of Spunky (who is now Sailor, showing as Set Sail).... They will have a great time together. We are looking forward to Sailor returning next winter and helping them with their journey!
Syd and Sailor showed their first week together in CT in the Pony Jumpers and they were 3rd, 3rd, and 4th in the Classic out of 12 ponies!!!! What a great start!!!! Cannot wait till pictures arrive. The Pictures are coming in!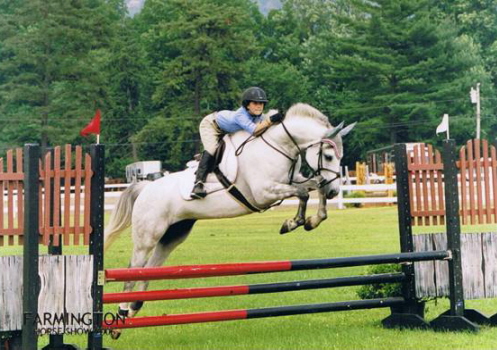 Hey Guys ....

Do I Have it Made or What?

I love my new job. I love my new digs and I really love my new kid!
CONGRATULATIONS TO SYD AND SAILOR FOR REPRESENTING ZONE 1 AT PONY FINALS 2007
2 CLEAN ROUNDS IN THE TEAM COMPETITION.
THEY ALSO MADE IT TO THE CHAMPIONSHIP ROUND ON SUNDAY ... WAY TO GO!